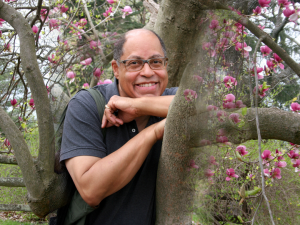 Bill Harvey
Comprehensive Manual Therapies
Rolfing® Structural Integration
Biodynamic Craniosacral Therapy
Rolf® Movement Integration
Rolfing® Structural Integration
A profound upgrade to your physical presence addressing chronic issues and uncovering your best body.
Biodynamic Craniosacral Therapy
Accesses your self-healing process to deal with issues locked in your nervous system through trauma and/or through arrested development.
Rolf® Movement Integration
Discovers what it is that you do to hurt yourself in your daily life or in your exercise program and establishes a better way to function.
Breathing, Mudras and Meridians
Direct Experience of Embodiment
This book provides a basic training on how to become aware of our physiological functioning and our sense of vitality.
With these fundamentals this book leads us through a series of connected experiences using mudras to feel our organs, the flows of our life force (Qi) and the flow of that life force through our meridians. From that we learn to feel our own chakras and sushumna (central channel), and our ability to perceive our connections with our environment and ecosystem. This then provides the basis for a body sense of our spiritual existence and development.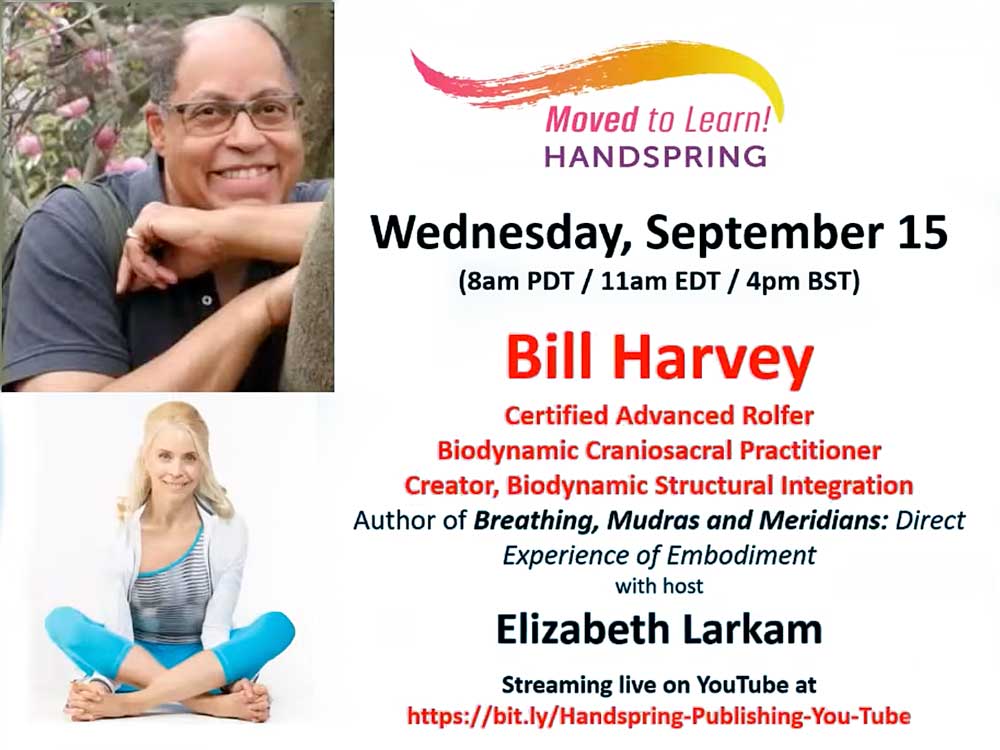 Join Bill Harvey, Certified Advanced Rolfer, and Elizabeth Larkam to learn more about direct experience of embodiment in the latest in our series of Moved to Learn!
Without the felt experience, embodiment is just another concept to be discussed. Bill Harvey will consider the nature of embodiment and explore how to experience it directly. Also featuring the breath, mudras and meridians!⠀⠀
APPOINTMENTS
215.681.1001

TEXT OR CALL
Office hours are Monday to Thursday with sessions available from 10:00 am to 4:30 pm. Please call or contact below to schedule an appointment. Sessions are $175 and last approximately an hour.
Use our contact form below for questions or to be placed on our mailing list for upcoming classes and trainings.
900 West Valley Road
Suite 703
Wayne, PA 19087
900 West Valley Road, Suite 703, Wayne, PA 19087