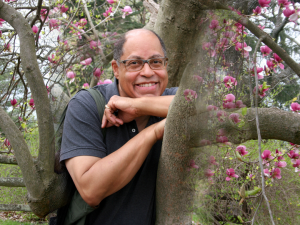 Bill Harvey
Comprehensive Manual Therapies
Rolfing® Structural Integration
Biodynamic Craniosacral Therapy
Rolf® Movement Integration
Rolfing® Structural Integration
A profound upgrade to your physical presence addressing chronic issues and uncovering your best body.
Biodynamic Craniosacral Therapy
Accesses your self-healing process to deal with issues locked in your nervous system through trauma and/or through arrested development.
Rolf® Movement Integration
Discovers what it is that you do to hurt yourself in your daily life or in your exercise program and establishes a better way to function.
"Optimizing the experience of embodiment" refers to a state of being grounded in your natural born vitality  in this present moment, with the fullest possible perception and awareness of your inner and outer environments.

To be a great Rolfing teacher it is not enough to be a great Rolfer and it's not enough to be a great teacher. You need the total package, like Bill.
After one session with Bill I feel like you've accomplished what other bodyworkers do in four or five sessions. Bill is truly gifted, one of those people I'm just lucky to find.
"I've had excellent holistic body work (I think of just about every sort!) all over the world and, although I'm not a practitioner, I've studied extensively as well. I've learned that there's a big difference between a great practitioner and true mastery... He doesn't just make things feel better, he corrects even chronic problems at their source. I usually book 1 1/2 hour massage sessions and often still don't feel finished. Bill manages to accomplish in an hour what others simply can't do no matter how many times you see them and no matter how wonderful they are."
My experience of Bill's work has been unfolding over the course of many years. Initially I saw him for complications from Lyme and Parvo Virus B19 and then later for an arthritic condition. I learned that Bill pays special attention to how the body presents itself at each session. I may have thought I knew what was the priority to address when I walked in his office, but Bill always figured out what the body truly needed each time. He is someone who can read tissue, energy patterns, muscles, organs and knows the relationship of all the parts so you don't need to figure it out ahead of time. From energy work to manipulating tissue, my body went through a metamorphosis, always moving towards a better place. I am grateful for Bill's insights and skills and for the restorative nature of his work.
APPOINTMENTS
215.681.1001

Office hours are Monday to Friday with sessions available from 10:00 am to 4:30 pm. Please call or contact below to schedule an appointment. Sessions are $175 and last approximately an hour.
Use our contact form below for questions or to be placed on our mailing list for upcoming classes and trainings.
DIRECTIONS
3901 B Main Street • Manayunk, Philadelphia PA 19127

From Rt. I-76 W Take I-76 W until exit 338 for Belmont Avenue, heading towards Green Lane. Turn right at Belmont Avenue/Green Lane. Then take the first right onto Main Street. In little more than half a mile, we will be on the left.
From Kelly Drive Heading Northwest on Kelly Drive, take a right at Midvale Avenue and a quick left onto Ridge Avenue. Follow Ridge Avenue for a mile, it will become Main Street. We will be on your right.
Hidden River • Manayunk Location • 3901B Main Street • Philadelphia, PA 19127


Use this contact form to inquire about private sessions, trainings, classes and special events.