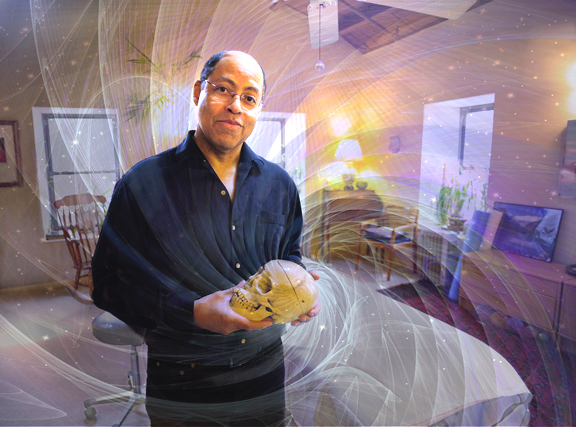 My first Rolfing® session
My connection to Rolfing® came from my own personal need for healing. My Rolfer® helped me to liberate myself from debilitating physical and emotional injuries. And in the process of this healing, I was introduced to the wonder that my body was able to experience beyond my previous suffering.
A major part of the release from this suffering was the realization that the emotional patterns of grief and failure locked in my body could be liberated through the intelligent bodywork of a skilled practitioner. This positive change was dramatic and I could envision a career path for myself in the healing arts as a practitioner of Rolfing®.
I became a Certified Rolfer® and developed a successful practice. However, I was surprised and a little dismayed at times to find that not all of my clients got the massive relief that I had received from one session. I eventually figured out that the body's structure was just one of many variables in the drive toward health and that Rolfing though very effective was just one system of techniques for addressing specific needs.
During the past 25 years, I have continued to explore and understand the intricacies of how the evolution of each individual body interacts with and affects who and how we are. And I have learned how our attention to our physicality can lead to deeper authenticity and self-expression.  This led me to study cranial work, visceral work, and movement coordination.
My research continues. My latest interests include Attachment Theory which reveals critical aspects of our neurology and  self-regulation including breathing and our hormonal systems. Inherent in this research are core questions about the nature of the body and the best ways to use the breath for support on a moment to moment basis. My career continues as a path of  learning and practicing and teaching and learning and practicing and teaching and learning…